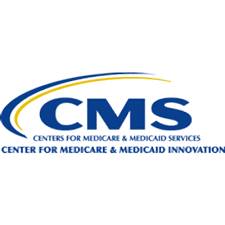 On April 18, 2018 Bear Valley Community Healthcare District (BVCHD) hosted a meet & greet with the Centers for Medicare & Medicaid (CMS) Leadership Team from Region 9, which has jurisdiction for the western portion of the United States.
BVCHD senior staff, Dr. Knapik, COS met with Dr. Ashby Wolfe, Chief Medical Officer, Kirk Sadur, Medicare Program Protection Branch Manager, Neal Logue, Rural Health Coordinator, Karen Jackson, Deputy Chief Operating Officer, Gregory Dill, Acting Consortium Administrator and Neal Logue, Health Insurance Specialist & Rural Health Coordinator.
We had the opportunity to discuss the realities of quality measurement including reporting and improvement, the benefits of the PRIME Project, Meaningful Use, the impact that electronic health records has on patient care and physician recruitment.
This was a rare opportunity to have such dialogue and a site visit with such high-ranking officials of Centers for Medicare & Medicaid Services.
We finalized the meeting with an extensive tour of all of hospital's facilities.
Leave a reply →