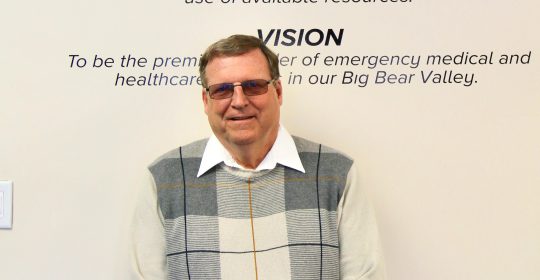 On 2/13/2018, BVCHD held a Special Board meeting to interview 3 potential board members to fill a vacancy left by Barbara Willey in December. Dr. Peter Boss was appointed as the newest BVCHD Board Member. However, Dr. Boss is anything but new to BVCHD. Dr. Peter Boss' mother, Brenda Boss was the driving force in establishing a hospital here in the Big Bear Valley back in 1974.
Dr. Boss has over 40-years experience in the Emergency Medical field. Dr. Boss served as the Emergency Department Director of Hemet Valley Medical Center for 32 years, and has also been on staff in the past here at BVCHD, as an emergency room doctor. Dr. Boss has firsthand knowledge of the challenges and opportunities that BVCHD has faced over the years.
We are honored to have Dr. Boss as our 5th Healthcare District board member and look forward to all that he will bring to the District.
Leave a reply →