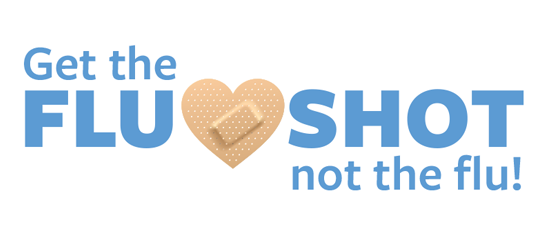 The Public Health Officer is strongly encouraging County residents to get the flu shot. Initial influenza reports have sharply increased nearly 300% in the last week, going from 38 reports to 150 reports.  Within the last two weeks, the County has also confirmed three (3) flu-related deaths.
"These deaths are a reminder that the flu can be serious and sometimes deadly," said Dr. Maxwell Ohikhuare, Health Officer. "Flu shots are the most effective protection from the flu, and it's not too late to get one."
In light of the recent sharp increase of influenza activity, getting vaccinated, and proper hand washing are your best bet to prevent the flu. A flu vaccine is the first and best way to protect yourself and the people around you from influenza and its potentially serious complications. Once vaccinated, it takes approximately two weeks before you are fully protected against the flu. An influenza vaccine is especially important for pregnant women and those with immune-compromised systems, children, and the elderly.
Getting vaccinated against the flu can reduce flu illnesses and prevent flu-related hospitalizations or unnecessary trips to the emergency room.  Residents are encouraged to visit their primary care physician or urgent care if they have flu-like symptoms. If you get sick with flu symptoms and are at high-risk of flu complications, or you are concerned about your illness, call your health care provider for advice. If you go to the emergency room and you are not sick with the flu, you increase your risk of getting the flu from those who have it.
In addition to getting the flu vaccine, prevent the spread of illness by following these steps:
Stay  home  when  you  are  sick  to  avoid spreading illness to others
Cough or sneeze into your elbow or a tissue and properly dispose of used tissues
Avoid touching your eyes, nose, or mouth
Wash  your  hands  often  with  soap  and  water,  especially  after  a  cough  or  sneeze. Alcohol-based hand sanitizers may be used if soap and water are not available
Avoid  close  contact  with  sick  people
Contact your medical provider for treatment options
To find a flu shot clinic nearest you visit http://flushot.healthmap.org.  For information on where to get a flu shot, contact your medical provider or call the County of San Bernardino Department of Public Health at
1-800-722-4777.
Leave a reply →