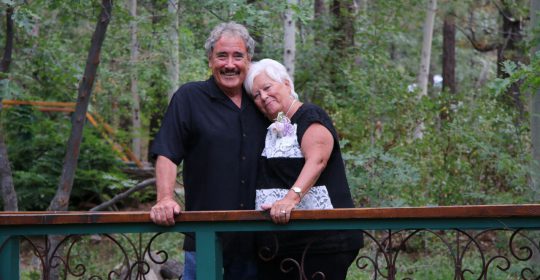 On August 27, The Bear Valley Community Healthcare District Foundation held their inaugural Helen Walsh Humanitarian of the Year Award. The event was held at the home of Kent and Linda Ricchiuti-Stalcup, catered by various restaurants who donated all the food in honor of the honoree, Helen Walsh. The award was conceptualized by a committee of 14-individuals who serve in various positions in the valley, and who have worked directly with Helen Walsh in one organization or another. The award was created to honor individuals who have sought to promote human welfare in the Big Bear Valley.
Helen Walsh was chosen as the first recipient of the award, as well as the namesake of the award living in perpetuity for future years. Helen Walsh has served at The BVCHD Foundation President for the past 15-years, and during that time has raised over $400,000 thousand dollars to help better patient care and comfort at BVCHD.
The BVCHD Foundation will continue this award in subsequent years, and hopes to continue to honor individuals who seek to make Big Bear a better place to live and work. The BVCHD Foundation can be contacted through Bear Valley Community Healthcare District at (909) 866-6501.
Leave a reply →